Cruise experts
Variety of Tailor made products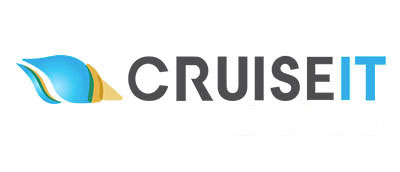 Cruiseit, a tourism company that specializes in cruise holidays, invites you to come aboard and discover amazing places around the world, from villages in the Far East to Antarctica at the South Pole.
Cruiseit was founded in 2004 and joined Diesenhaus in 2017. Cruiseit's goal is to enable clients to turn their dreams of sailing off to unique destinations into reality. The company offers cruise packages suited to a variety of target customers, including older couples, honeymooners, families and groups. The clients can choose from short 3-night cruises to 6-month cruises that circle the globe.
Cruiseit tailors its services to each client, offering packages that can cover every detail of your vacation, or just the cruise itself. The company also supplies all the ground services related to the cruise, such as organized tours, theme trips for groups or tours personally designed for individual travelers, hotels bookings at the destination before and after the cruise, and flight arrangements.
Whether you're looking for adventure or just a relaxing holiday, rest assured that your dip into the cruise world won't leave you indifferent..
Go ahead and give it a try; you'll find that pleasure is addicting!